Where do I find my Company UTR?
Where do I find my Corporation Tax Reference Number? Also called my Company UTR (Unique Tax Reference)

Your company's 10 digit UTR (Unique Tax Reference) number and 3 digit tax office code is found on correspondence from your Corporation Tax Office. You first receive it a couple of weeks after your company has been incorporated on the "CT41G" letter by post. It looks like this: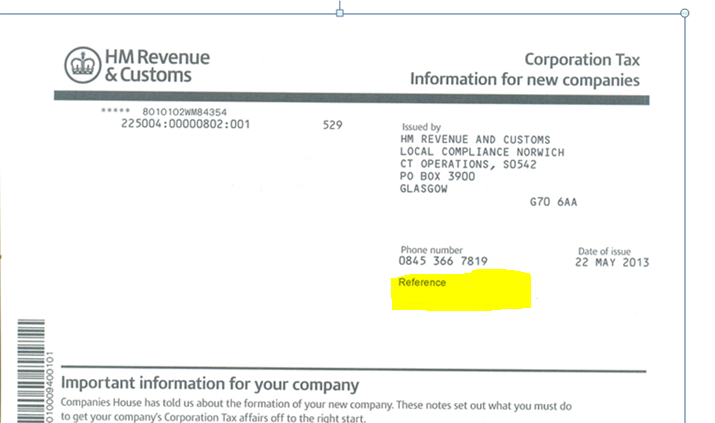 If you've lost track of this number you can request for the code to be resent to your registered office by calling:

HMRC on 0845 366 7819

You can also find the code on your reminder to file a Corporation Tax Return, or on a previous Corporation Tax Return if you've filed one before.

Not to be confused with.....

Your Company Registration Number (8 digits long and given by Companies House)

Your personal Unique Tax Reference – this is also 10 digits but used on your personal tax return.