6 places to raise money for your established business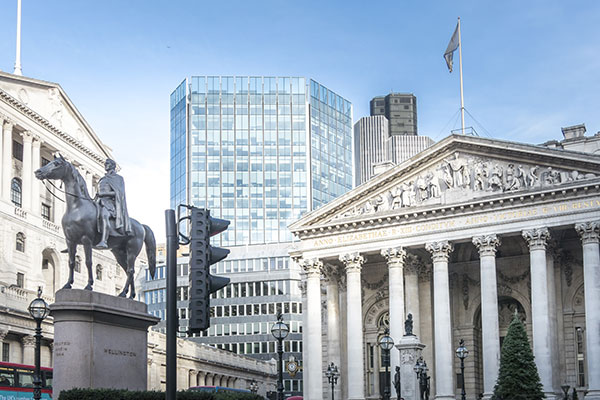 Wednesday, November 22, 2017
There's never been as much competition to lend your company money, as counter-intuitive as that might sound.
In this article, Panthera looks at the six main non-family sources of money you can pursue for your established business.
Panthera tip – these options are not generally open to start-ups with the exception of Option 1. Click here for more about that in an earlier Panthera blog on start up loans.
Option 1 – the Start Up Loan Company
In addition to start-ups, the Start Up Loan Company invests in companies with 2 years' trading or less.
Lending between £500 and £25,000 at 6% per year, the Start Up Loan Company has dominated much of the market for younger businesses since it launched.
The loans given out are personal loans but are paid into a business bank account. If your business does not work out, you will personally liable to pay the loan off – the loan does not die when your limited company dies. Businesspeople with poor credit records will struggle to access this funding. Loans are not secured on property or other assets.
It can take up to 3 months from application to get your hands on a loan – this is not a quick process as the money comes from public funds. To find out more, please click here for the Start Up Loan Company.
Option 2 – the banks
According to UK Finance, the overseeing financial trade body for the banks, although bank loan demand is down, approvals are at a record rate, reaching 81% in the second quarter of 2017.
Loans are generally secured against property or other assets you hold. Interest rates can be at around the same level as that charged by the Start Up Loan company but it would probably be more realistic to expect to pay 2-3% more.
Since the financial crisis of 2008, a number of challenger banks like Metro and Aldermore have appeared on the scene. Their offerings don't seem hugely different from the legacy banks and, in many ways, they seem even keener to take security on loans.
Most UK banks will consider investments under the Enterprise Finance Guarantee that underwrites the majority of your loan should your company fail. However, please be warned that the bank will only go to the government as a last resort – the bank will try to make you pay back personally any way it can before it approaches the government.
Option 3 – specialist business lenders
A number of specialist business lenders have appeared in the last few years, including Fleximise, Iwoca, Boost Capital, and more.
Loans from these companies are normally charged at a higher interest rate than the banks and are repayable over a shorter period.
No security is required although you will be required to sign a director's guarantee which, in many ways, can be even more terrifying than having your house down as security. We'll cover why director's guarantees can be hellish for directors in an article on Panthera's blog next week.
These companies will lend normally up to 2 or 3 months' turnover to you and will consider businesses as young as 6 months old for finance.
Option 4 – business angels
A la Dragons' Den, these are investors who put in relatively small sums of money (compared to the next option of venture capitalists) and want a seat on the board. They are normally interested in getting a return on their money through an exit (either a sale or a further round of investment) three or four years after taking up their shareholding.
Sums invested are typically between £20,000 and £250,000. Angels are well-connected individuals with a previous record of success behind them and their value not only comes in the money they bring but the people and companies they can introduce you to.
Read more at the British Business Angels Association website.
Option 5 – venture capital and private equity
Investments made by venture capitalists and private equity tend to be of a much larger scale than business angels. Venture capital is investing in companies at the seed stage or within three years of development. Private equity is used to buy stakes in high-growth companies not listed on the stock market.
To find out more about venture capital and private equity, visit the British Venture Capital Association's website.
Option 6 – crowdfunding
There are three main types of crowdfunding:
• debt-based crowdfunding (like Funding Circle, where a loan is given to the company under standard commercial terms and no equity is given away in the business)
• equity-based crowdfunding (your money is used to buy a small number of shares in the business)
• experiential crowdfunding (like Kickstarter where your money does not get paid back or swapped for equity but you get to share in the spoils in a minor way if the project comes to fruition).
A great pitch needs a solid business plan
Work with Panthera on your business plan. To get the ball rolling, call us on 01235 768 561 or email the team at
enquiries@pantheraaccounting.co.uk