6 ways to keep cashflow steady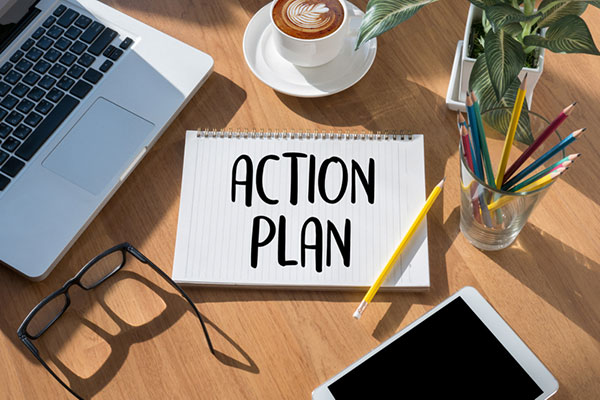 Tuesday, June 05, 2018
The amount of cash in your business moves up and down, normally on a daily basis. No matter how much money is in your account, employees need to be paid, suppliers chase for payment, and HMRC like to dip into it on a regular basis. Keeping on top of all of this is the key to running a successful business.
Here are Panthera's 6 top tips on how to maintain a healthy cash flow.
Keep your expenses in check
Cash flow always boil down to what's coming into your business, and what is coming out. So a good place to start is to regulate how much leaves your company each month. If you can anticipate how much you need to spend each month, this is the first important step to being in control of your cash flow.
Naturally, you should always be looking to cut down on the amount of unnecessary spending that you are doing each month as well. It's always sensible to try to make more from the business you're doing. If there are any contracts whose minimal service period has elapsed, it's worth looking around to see if there are any suppliers who can offer you the same service for less.
Add value to your services
We want to make it clear that you shouldn't immediately start giving your services away at a discounted price as soon as some cash flow difficulties arise. Instead, try and bundle your services together in a package so that your customers feel that they are getting a better value deal.
For example, if you sell a product by itself, you could opt to sell the complimentary products or services with it with a small decrease in price. All in all, you will be making marginally less than you otherwise would have by selling both products separately however you'll make more profit from the same number of customers.
Keep your invoices quick and tidy
When you are dealing with the money that is coming into your business, once again, consistency is the key. The best way to achieve this is through revamping your invoicing strategy.
Send out concise invoices that are easy to understand – invoices which outline exactly how much needs to be paid to you and when that payment is due. You could offer a small discount for receiving your invoices sooner for a quick cash injection into your business.
If an invoice goes unpaid, be sure to chase it up as soon as possible. Email reminders and phone calls should be the next step if someone does not pay on time. If you don't chase up what you are owed, you are only hampering your own cash flow.
Clear your debts as soon as possible
Interest on debts might seem insignificant in the short term but they accumulate over time – always try to keep your fixed costs as low as possible. By committing a larger portion of your business's income to paying off your debts, you will save money in the long run.
Put away for a rainy day
Some months are better than others. If you feel that your business is doing particularly well at the moment, don't be too hasty in spending all of your newfound cash or increasing the amount you pay yourself. Instead, keep a reserve cash float that you are comfortable with. This will help you through periods of weaker cash generation.
Focus on tax efficiency
Overpaying HMRC is a very common problem for businesses. Hiring a professional accountant who knows every single item that you can claim for can be invaluable to a business that is looking to keep more cash.
An accountant helps you keep more of what you have earned.
If you decide to do your own bookkeeping and accounting, then you might very well end up underpaying HMRC – this will almost inevitably lead to penalties, fees, and charges later on.
We can help
Cash flow is an important aspect of running a successful business. As your accountant, we know your business and we're better placed than anyone to help. Call us today on 01235 768 561 or email enquiries@pantheraaccounting.co.uk.