Are you ready for the New Minimum Wage Rates?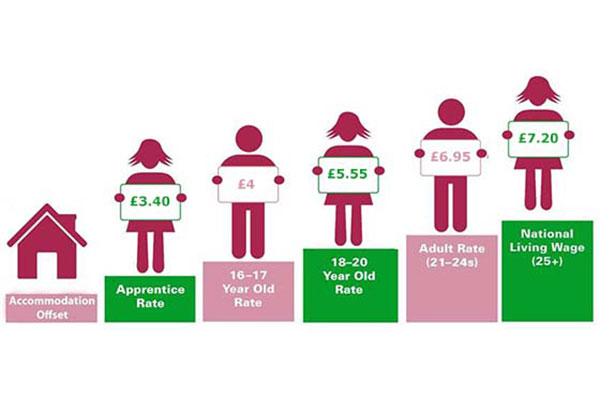 Monday, September 19, 2016
From 1st October 2017, the National Minimum Wage rates increase to £3.40 for the apprentice rate, £4 for 16-17 year olds, £5.55 for 18-20 year olds, £6.95 for the adult rate (21-24 year olds) and remains at £7.20 for the National Living Wage (25+). This will be the last time we see increases in October, as from next year we change to increasing the rates in April at the start of the new tax year.
It's really important for employers to check all of their employees' records at this time to ensure they are complying with NMW legislation, especially now that rates increase in line with age.