Been affected by the Carillion situation?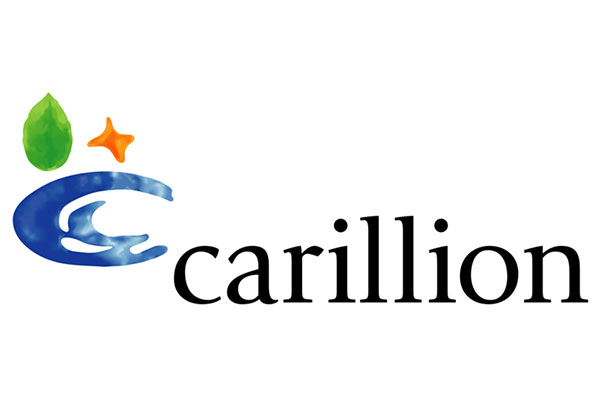 Thursday, February 01, 2018
Earlier this month, talks to save the construction giant Carillion failed, resulting in board members deciding they had "no choice" but to enter compulsory liquidation with immediate effect.
A global facilities management and construction company, Carillion was the key government supplier on the latest High Speed 2 rail project and on various health, education and transport construction contracts. They also maintained half of the prisons in the UK.
The company's chairman, Philip Green, said "We have been unable to secure the funding to support our business plan and it is therefore with the deepest regret that we have arrived at this decision.
"We understand that HM Government will be providing the necessary funding required by the Official Receiver to maintain the public services carried on by Carillion staff, subcontractors and suppliers."
The fallout
One of the largest firms in Britain, Carillion employed more than 20,000 people in the UK alone. The full impact of the company's collapse is still unknown, with sub-contractors, creditors, and suppliers left unsure of whether or not they will receive the money they are owed.
It emerged shortly after the liquidation was announced that the government had agreed to protect Carillion's many public-sector workers' salaries. The open-ended commitment means that those working across the firm's 450 public sector contracts can continue to work on their projects and still be paid.
It was widely predicted that any sub-contractors owed money by Carillion for previous projects would have to join the long list of unsecured creditors currently chasing their money – with the likelihood being that they will only receive 1p per £1 they are owed in the pay-out.
Most of Carillion's suppliers have also been said to have been kept waiting as much as 120 days to have their invoices paid before they liquidated the company. This would, understandably, have an enormous impact on any company's cashflow, leading to rising fears that the Carillion collapse will pull other companies under with them.
What does this mean for other businesses?
Last week, the Department of Work and Pensions and The Insolvency Service published a guidance page for 'employees, sub-contractors, creditors and suppliers of Carillion in liquidation'.
Offering advice to Carillion employees of the benefits and support they can access, the guide also provides information for sub-contractors unsure of where they now stand.
But, if you were a supplier for the firm, you may be concerned about needing to lay off staff or sub-contractors currently working on your Carillion projects. Here, Panthera answers your questions about how you can make your financial situation stable again in the wake of the firm's liquidation.
1. What can I do if I am owed money by Carillion?
You will need to work out and quantify the exact amount of debt you are owed by the Carillion company.
The guidance page advises that you must register as a creditor in liquidation if you have not been paid for goods or services you have supplied to the Carillion companies or if you have paid them for goods or services that you have not received.
You can register as a creditor on the gov.uk website, where you will be added to the list of creditors and receive updates on the Carillion case as they emerge.
2. Can I claim back the VAT on my Carillion invoices?
If you're registered for VAT, and use a standard method of accounting, you will have already paid over any VAT on your invoices to Carillion. With the company in liquidation, your debts may now be irrecoverable, but you will still be able to claim this VAT back.
You will, however, need to wait until six months after the date of the invoice to make your claim. See the Insolvency Service's VAT General Matters page for more information.
Panthera tip: If you use the VAT cash accounting scheme, you only need to pay VAT when your invoices are paid. That means you won't need to make a claim.
3. I am self-employed and owed money by Carillion. What happens now?
If you're self-employed, any payment on account for the tax year 2017-18 due in January 2018 will be based on your taxable income for 2016-17.
The Carillion situation may mean that your profits for the current financial year will be greatly reduced. So, you may be given the option of reducing any payments on account that are due between January and July 2018.
To do this, you will need to make a formal application through HMRC online, or you can send a form SA303 to your tax office. See here for more information or speak with your Panthera accountant today.
4. My limited company is owed money by the Carillion companies. What can I do?
As an incorporated subcontractor, it's possible you may have lost up to four months of your invoiced work because of Carillion's 120-day terms, money for work you haven't invoiced yet, and, of course, the future work you may have been expecting from them.
This will have a very big negative impact on your current year's profits, but it will also significantly reduce the amount of corporation tax you owe.
In the majority of cases, you may be able to use these losses to claim back the amount of corporation tax you owe and previous tax you have paid. Speak to your Panthera accountant for further advice.
5. What should I say to my bank?
If Carillion projects formed a significant part of your turnover, its collapse could have a huge impact on your company.
Due to the publicity of the Carillion situation, your bank may be sympathetic to the knock your business has taken. However, they may still need to see new forecasts to show you can survive the loss of any past and future earnings you may have made with Carillion.
Make sure you update your business plans to show how you will cope without Carillion as a source of income. You may also wish to sit down with any business partners, accountants and other advisors to consider your options.
Of course, some companies will end up following Carillion into liquidation over the next few weeks, but you may not have to.
The Government have issued a press release for businesses contracted with Carillion who are worried about their ability to pay their tax. HMRC's Business Payment Support Service aims to provide 'practical support' for the affected businesses. Read here for more information.
If you would like any more information or guidance regarding the Carillion situation and your business, speak to your Panthera accountant today on 01235 768 561 or email enquiries@pantheraaccounting.com.