Founders Freed to Grow by Selling Former Telecom Business at a Premium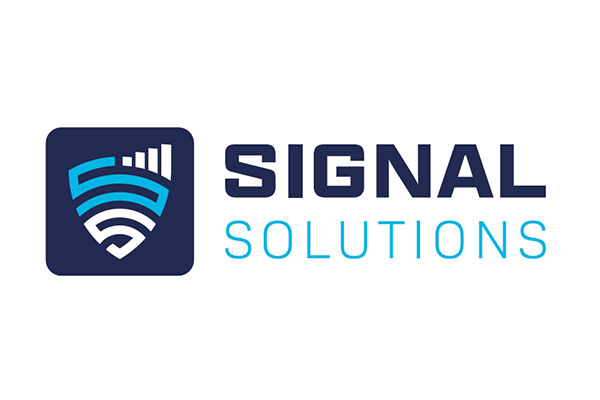 Wednesday, May 11, 2022
CLIENT: Signal Solutions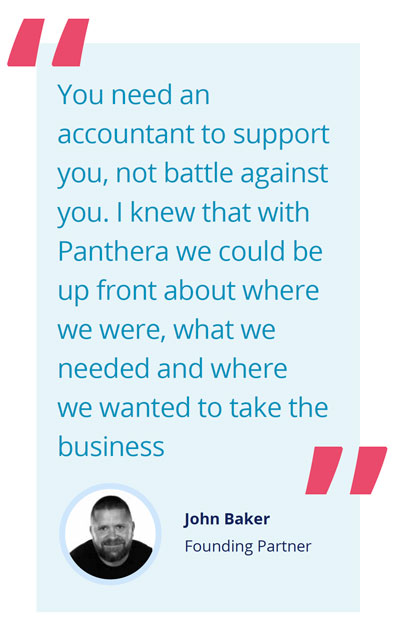 Panthera Accounting supports a swift and successful telecom company sale and doubles its value versus previous estimates, enabling partners to move on and build their next business.
Mark Rose and John Baker are founding partners at Signal Solutions. Today they focus their time and energy on meeting a booming demand for better mobile business connectivity. It was made possible by outperforming on the sale of their former company, telecom service provider Boosh365, with the aid of Panthera Accounting.
Creating a different experience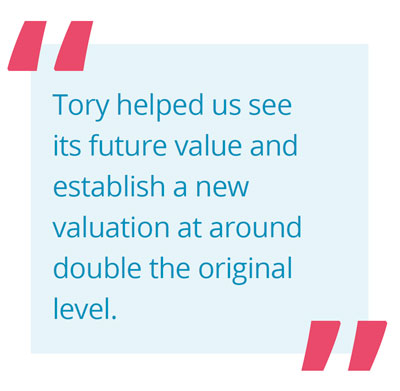 Panthera has worked with them since 2019 when John introduced Mark to managing director, Tory Wagg.
Mark had not had a good experience with accountants. He said: "I struggled for years with accountants. None really understood our business and its complex relationship with Vodafone. We needed advice and answers to questions that weren't asked every day – not simply help with yearend accounts."
John felt that Panthera would be a better fit. "You need an accountant to support you, not battle against you. I knew that with Panthera we could be up front about where we were, what we needed and where we wanted to take the business. After meeting Tory, Mark completely agreed."
Mark found it a very different experience. "Tory didn't pretend to understand the whole business but recognised it was not straightforward. She provided a pricing structure that included advice when we needed it. This paid real dividends later when she guided us through the challenge of selling the business."
Building up business value
Panthera worked with John and Mark to ensure complete clarity around business finance. At that time, the partners did not envisage selling for at least three years. "We were still considering whether to run the telecom and Signal Solutions businesses separately or together. Tory helped us understand the benefits of both routes" Mark recalled.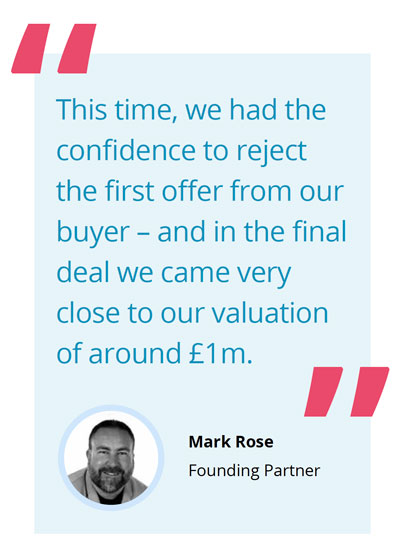 Panthera helped the partners prove a higher financial value in the telecom business than they had assumed. Mark told us: "When I looked to sell the business a few years ago, we were badly advised by our accountant and nearly accepted a very low offer. From the outset, Tory thought we were undervaluing and highlighted things we should be pointing out to a buyer."
The fresh approach enabled John and Mark to reach a valuation that represented its true potential. Mark continued: "We originally had the impression that things like existing debt in the business would lower its value. Tory helped us see its future value and establish a new valuation at around double the original level."
Meeting the need for speed
In March 2020, the partners rejected a low offer. In late April they were surprised to receive a revised offer from the same buyer. It had funding in place, but only for a fast purchase. The deal had to close in just over 4 weeks.
Their solicitor was sceptical about any accountant's ability to manage due diligence and planning for a fast sale. Mark recalled: "It would have been easy for Panthera to be sceptical too. Instead, they were simply there when we needed them, and it was the solicitor we had to chase."
Panthera provided due diligence support, liaised with the buyers' accountants and advisors, and helped prepare sellers' accounts and answer requests for information. They enabled John and Mark to prebook timeslots for financial discussion and bring in the solicitor or broker as appropriate. John said: "They nailed what would be involved to complete in the time. We knew when we'd have access to Tory and the team and also what our costs would be."
The second run at selling the business was significantly different from the first. Mark said: "This time, we had the confidence to reject the first offer from our buyer – and in the final deal we came very close to our valuation of around £1m."
Enabling a new future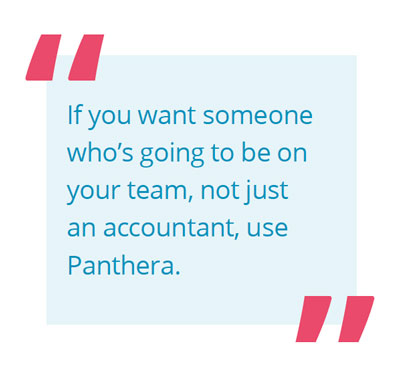 The partners can now focus on building up Signal Solutions to help businesses across the UK communicate better with the aid of mobile signal boosters. Mark added: "We couldn't have done this without Panthera. I always got the sense that Tory was excited to be on the journey with us."
Both leaders see a big difference in Panthera's contribution compared to other accountants. John concluded: "I've worked with many accountants. Panthera is different, particularly in how they handle pricing. They make it transparent, and that builds trust."
Mark's final remarks confirmed an altered experience of accounting: "Tory and the Panthera team are the opposite of stuffy, old-school accountants. It's a modern kind of accountancy service, and they are there to help you and your business. If you want someone who's going to be on your team, not just an accountant, use Panthera."