GoCardless and Stripe for Xero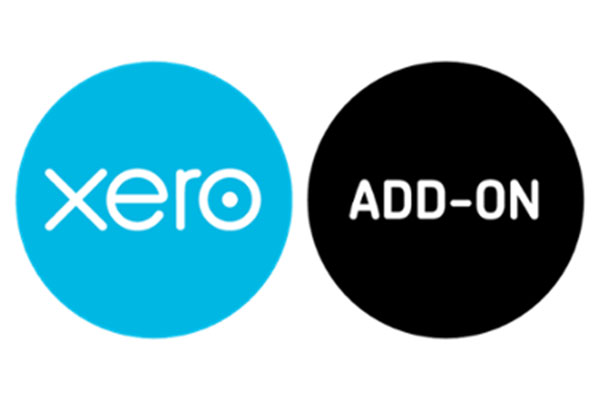 Wednesday, August 30, 2017
Through your Xero accounting system with Panthera, you're able to take credit cards, debit cards, charge cards, and direct debits by adding the GoCardless and Xero apps.
Payment of overdue invoices is becoming an increasing concern for many UK businesses, particularly in the B2B sector. Invoices now take an average of 71 days from issuance to be paid and during that extended period of time, you still have to pay wages, buy stock, settle VAT and PAYE accounts, and much more.
If you deal primarily with consumers, more and more of them expect the ability to pay you by credit or debit card. Certain types of businesses can also greatly benefit from taking direct debit payments.
In this article, we look at the GoCardless direct debit and Stripe credit and debit card apps. How do you add them, what do they charge, and how well do they integrate with Xero?
Panthera note of caution
Before we go on though, please read our wealth warning – our note of caution.
Direct debits and card payments have something in common – they can both be claimed back by the individual or business paying them. Most banks, building societies, and merchant account processors (companies that enable you to take credit and debit cards) are nearly always more likely to side with the customer. Indeed, sometimes they are legally obliged to give the money back first and then mediate later (if at all).
So, if you've got an invoice and it's so big that, if that money was claimed back from you by a dodgy customer, it would cause you to lose sleep and potentially terminally threaten the cash flow of your business, PLEASE do not take those particular customer payments by credit card, debit card, charge card, or direct debit.
If you're tempted to use either system to collect money from a B2B customer who is habitually a poor payer where they have run up a hefty balance, be very careful. Accountants hear horror stories about poor payers settling their debts by direct debit or card, running up thousands of pounds worth of new invoices, and then reversing the original direct debit or card payment. If this happens to you, you'll be even more out of pocket.
That's our note of caution and we urge you to pay heed to it. Please!
GoCardless – what is it?
GoCardless allows you to take direct debits from customers' bank accounts.
They're a British company and they were formed in 2011. They collected over £1bn worth of direct debits for their UK customers for the first time in 2015.
What do they charge? Signing up to the app on Xero is free. Whenever you take a payment, they'll charge you 1% of the transaction value, subject to a minimum of 20p and a maximum of £2.00.
GoCardless – how does taking direct debits help my business?
Direct debit works well for companies who collect small and regular payments from clients. How you define small changes from industry to industry and from individual to individual, but it's rare for a direct debit payment to be more than £1,000 at a time.
What types of payments are they generally used for to collect?
• Charities will use them to collect recurring donations
• Schools use them to collect dinner money
• Magazines and software companies will use them to collect subscriptions
• Accountants and bookkeeper use them to collect their (usual) fixed fee payments
Do you invoice your client a similar or fixed sum every week or every month for essentially selling them the same service time and time again? If so, direct debit means you will get your money in faster, there'll be less administrative work, and you won't have to keep bothering your customers for payments of what are usually small amounts.
Do you make a charge that can vary and collect payments at fixed intervals? For example,
• estate agents collecting rents with occasional additional fees
• gas and electricity brokers
• telecommunications companies
• multiple, unconnected jobs for the same clients
Again, direct debit will work.
Let's look at an example of a company that puts up the "For Sale", "To Let", and "Sold" signs for estate agents. On some months, they may have to put up 10 boards, on others 30 boards – but it's never the same month after month.
Rather than issuing individual invoices for each board, the board company can set up a direct debit payment with their estate agent client. The invoice continues to build up during the month depending on the amount of work they've carried out. When the time comes to bill, the estate agent receives the itemised invoice and payment is automatically collected a few days later.
GoCardless – how does it fit onto the Xero platform?
To install GoCardless, find the GoCardless app in the Xero marketplace and install it onto your account.
Xero will connect you to the GoCardless system. You'll then be asked if you want to connect Xero to a new GoCardless account or to create a new Xero account.
Once it's installed, you can select at any time the customers you wish to pay you by direct debit. When you select a customer, they will get an email from you inviting them to sign up to direct debit. They do this all online, filling in their details and providing their nominated bank account. When a client has set themselves up on direct debit, Xero will let you know.
You can tell Xero the payment dates and cycles you want for individual customers. You can choose a date in the month to make collection, a day in the week, or you can program in an individual frequency (28 days, for example).
All work for that customer during the billing cycle will be added to a cumulative invoice and collected by direct debit. If, for whatever reason, you have an invoice you want to raise that won't automatically be attached to the next direct debit, just press the relevant button on screen.
When you receive a direct direct payment in from a customer, Xero will log it automatically. In addition, it will also create the GoCardless fee as an Expense in Xero and check it as paid.
Customers receive 3 days' notice before a direct debit payment is taken. You can amend the email that is sent to suit your company style, branding, and tone of voice.
If a payment fails, a customer reverses a transaction, or a client cancels their direct debit mandate, the system lets you know straight away.
Stripe – what is it?
Stripe is a service which allows your business to take credit, debit, and charge card details from your customers (either consumer or business) over the internet or over the telephone.
They have devised a plug-in app to work directly with the Xero system.
Stripe – how does taking credit or debit cards help my business?
Taking card payments helps companies who sell to businesses, consumers, or both. There is no advantage to your business in not offering this payment option.
For consumers, there is now the expectation that they'll be able to pay for goods and services with their cards. They use their cards every day, even for very small transactions, and if you tell a customer that you don't accept cards, this is more likely to cause them annoyance and inconvenience than being asked for card details if you did accept them.
For business customers, still so few of them are asked to pay up by card. Recent statistics suggest that only 11% of B2B invoices are settled this way. Working with as many companies as we do here, we genuinely believe that the reason that more business is not paid for by card is that your customers don't know it's an option that's open to them. If your business customers are constantly on the road and away from the office, it may be difficult to raise cheques and perform bank transfers – giving you their card details would be a lot simpler for them.
If a customer is having trouble meeting their bill to you, being able to put it on a credit card means that you get the money you're owed and your customer has time to pay it off. Asking a customer to pay up when the cash is not there for them to pay you will never be a situation that will turn out to your advantage.
Stripe – how does fit into the Xero ecosystem?
As with GoCardless, go into your Apps menu on Xero and select the Xero option.
Either select the "Payment Services" option from your settings menu or open an invoice. Go to "Invoice Options" and select "Online Payments". Choose "Get Started" next to the Xero option and you'll go through the sign-up process. If you already have a Stripe account, select that option.
At this point, the system will then a new payment category – "Stripe Fees" (this pays Stripe their fees).
Then, verify your email address and you can now accept card payments.
When you send out an online invoice prompting the customer to pay by card, a green "Pay Now" button appears at the top of their screen. They click the button, enter their details, and the invoice is settled.
When this happens, Xero will mark the invoice as paid and then create a separate transaction for the associated fee. When you log in to Xero and connect to your bank account, Xero will search for all the Stripe fees and reconcile them automatically with the associated invoices.
There is no cost to adding Stripe to your account. There is also no additional premium to pay on top of Stripe's normal fees for using their service via Xero.
At time of writing, UK and European cards attract a free of 1.4% of invoice value plus 20p per transaction. You'll generally receive your money in seven working days.
Getting started with direct debit and card payments for your business
Want help to add direct debits and card payments to your business? Want to talk with one of the Panthera team to work out which customers you should offer these payment methods to?
Give us a call. We always like speaking to clients and we love to help. Please get in touch with the team on 01235 768 561 or email enquiries@pantheraaccounting.co.uk.