How your business can protect itself against cybersecurity threats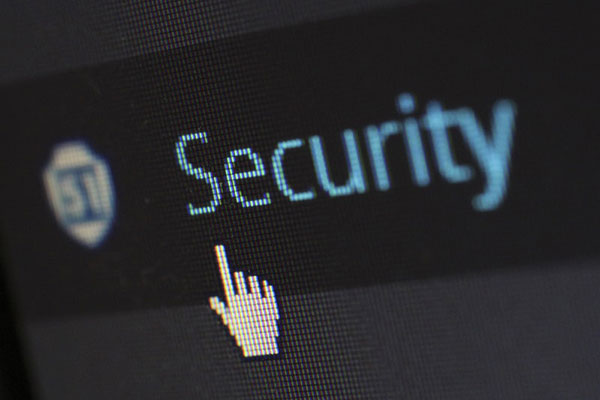 Tuesday, August 28, 2018
There were 3.1 billion personal data records breached in 2016, according to IT Governance. Many businesses have been caught out by cybercrime already and many more remain at high risk. Because of the large number of many different ways cybercrime can be carried out, you would be forgiven for thinking that it is impossible to protect your SME from cybercriminals.
That's why in this article, the Panthera team explain what cybercrime is, the threats you could be facing, and how to protect your business against these threats.
What is cybercrime?
Cybercrime is the umbrella term for any criminal activity that is carried out over the internet (or, in some cases, by rogue employees and contractors). Usually, cybercriminals will attempt to access personal or company data to either sell it or hold you to ransom for it. As the internet has become ubiquitous connecting virtually every individual and business, the threat of cybercrime rises.
Types of cybercrime to be aware of
Two of the main types of cybercrime that are facing SMEs are:
Phishing
Phishing describes a situation where fraudsters pretend to be a representative of a company (usually a bank) and they attempt to persuade you to give their valuable personal details. A common example of this is an email phishing scam. Your business may receive an email from somebody pretending to work at a bank, telling you that your account has been hacked into and that they've had to suspend it. They will then attempt to gain your login information by telling you that they need to verify your identity to unlock your account.
Invoice redirection
This scam is very simple and it has left tens of thousands of SMEs out of pocket. You receive a letter from your supplier telling you that that their bank details have changed. When you transfer your next transfer through to the "new account", it won't be the supplier who receives it. This scam can be hard to detect because the letters will be fully branded and this apparent authenticity makes them seem official.
What SMEs can do to protect themselves
Although there are many ways that cybercriminals can attack your business, there are also lots of ways that you can protect yourself too.
Train your staff
Your workforce should be your first line of defence when it comes to a cyberattack. If your staff know what to look out for, then they can help stop a cyberattack before any damage is done. Additionally, making sure your staff aren't making any unknowing mistakes that could leave your business vulnerable (for example, downloading suspicious email attachments or running certain types of app in their browser windows) to cyberattacks is a crucial part of cyber safety.
Get certified
The best way to make sure that your business is kept safe is through the Cyber Essentials Program. This is a government-backed scheme that helps educate businesses across the country about cyber security. Additionally, you can display the certification when you are looking for clients – letting them know their data is safe in your hands.
Work in the cloud
By moving your working processes into the cloud, you can make use of the top of the range firewalls and cybersecurity measures that come with it. Programs like Office 365 and Xero have built-in security features that make hacking them almost impossible. This is the best way to protect your work, while not sacrificing your productivity.
We can help
Cybercrime is a very real threat to your business. One mistake could leave you thousands of pounds out of pocket and cause your reputation severe damage. Once you have spoken with a specialist consultant to find out what you need to protect your company, come to us and we'll help you find a way to pay for it.
Call us today on 01235 768 561 or drop us an email to enquiries@pantheraaccounting.com – we'll be back in touch with you shortly.