Lloyds bank bans credit card owners from buying cryptocurrencies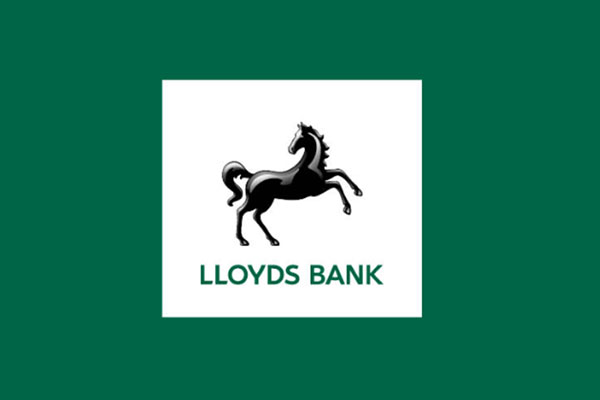 Wednesday, February 07, 2018
One of our best read blog posts from last year was about bitcoins and taxes – and it seems like bitcoins and cryptocurrencies have rarely been out the news since.
In a further development, Lloyds Bank has moved to ban credit card users from buying cryptocurrencies, according to a spokesperson from the company.
"Across Lloyds Bank, Bank of Scotland, Halifax and MBNA, we do not accept credit card transactions involving the purchase of cryptocurrencies," they said in an email. The rule change was made to deter customers from making investments in high risk cryptocurrency hedges which, if they go pear-shaped, could land them with massive debts.
What is a cryptocurrency?
Cryptocurrencies aren't a new phenomenon. An unnamed person or group of persons under the pseudonym Satoshi Nakamoto created the first usable cryptocurrency, Bitcoin, in 2009. In simple terms, it is a decentralized digital currency and its movement is tracked using blockchain technology.
Blockchain technology is a public transaction database, or Digital Ledger (DLT), which means every transaction is available to the public, and updated to every location of the database whenever one takes place.
The integrity of the system is guaranteed by numerous individuals known as 'miners'. There are equally distrusting members of the public who voluntarily use their computers to keep the ledger up and running in as many locations as possible to provide oversight and for a financial incentive.
Why are banks fearful of this decentralized currency?
Thanks to the sudden interest in cryptocurrencies like industry leader Bitcoin and its more stable counterpart Ethereum, the value of these currencies has rocketed over the past year. In 2017, Bitcoin ended a triumphant year of growth at $14,129 which gave investors hope for its potential.
However, since the new year began, digital currencies have plummeted. Why? Well, governments are beginning to express concerns about how the currencies could make money laundering and fraud easier.
Blockchain is supposed to be an impenetrable piece of technology, but already hackers are managing to find loopholes in the system. Because cryptocurrencies are wholly digital and decentralized, tracking fraudulent activity and prosecuting it is incredibly difficult.
As investors begin to realise the risk in cryptocurrencies, their market value drops. As of 5th February 2018, Bitcoin was on a downwards spiral, with its change decreasing by almost 1% every two hours. Although new regulations from the US and South Korean governments could mean faith in cryptocurrencies starts to slowly return, Lloyds Bank is taking a stand against these high-risk investments.
Cryptocurrency vs Credit Cards
Though the bank will still allow customers to purchase cryptocurrencies using debit cards, credit card customers will be added to a blacklist which will flag sellers when they attempt to make a purchase. Lloyds says this is to discourage customers from buying Bitcoin to make a profit when its price goes up, as due to the high risk, it falls quickly, and they could wind up drowning in debt.
Should I invest?
The lowest Bitcoin dropped to in 2017 was $7,700. Just one bitcoin is a big investment – if you've got the cash. However, financial advisors and reporters are urging the general public to steer clear of investing in cryptocurrencies, Bitcoin specifically.
Because Bitcoin is neither a legal tender, nor a currency of stable value, making an investment in it is a significant risk which is predominantly speculative in its success. As with all stocks, just because something has been going up in price lately doesn't mean it's going to stay that way.
For all things crypto, we're here to help. Please call us today on 01235 768 561 to speak with your usual Panthera partner, and to get up to speed with the latest updates regarding the policy change.