Setting a Marketing Budget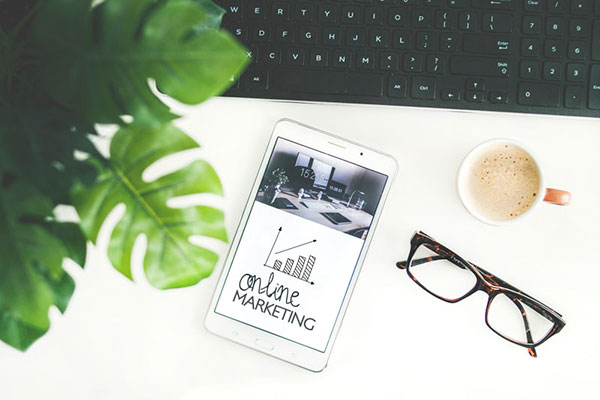 Thursday, November 01, 2018
In many businesses, the end of the year signals a fresh start. Perhaps you're taking some much-deserved time off around the festive season to spend time with family and friends, and your employees can enjoy a little time to relax.
When you return to business as usual, you'll likely have a plan for how you want 2019 to go. The last few months of 2018 present the perfect opportunity to think about how you will tackle growth and success in the next year.
Arguably one of the most important aspects of this will be coming up with your marketing strategy. In this article, the Panthera team will guide you through setting the optimum marketing budget for 2019.
Why is marketing so important?
Marketing is an absolutely vital part of any business's success. Getting the word out about your product and service and communicating its value to your target customers is how you make sales.
Not only that, but your marketing messages also go to build your company's reputation in the market. As your reputation grows, as do your sales and loyal customers keep on coming back.
While marketing is incredibly important, it can also be expensive. Whether you're on a big push for sales growth or you're just getting your business name out into the world, controlling your marketing budget is hugely important, especially if your line of business means that you have to wait a little while until you see a return on your efforts.
How much should you budget for marketing?
This can be a difficult figure to determine. It depends on a number of factors however arguably two most important are your fixed costs (those overheads you always must pay regardless of your level of sales) and your cash flow.
There are several tried and tested methods that are used by SMEs in a wide variety of sectors that you may like to try.
Perhaps the most popular is percentage of revenue. While there is no universally agreed number, most entrepreneurs recommend allocating between 7% and 12% of your total revenue to marketing.
Young companies can have a harder time with this method. If you're just starting out, 7% of very small revenue levels could be too much to part with on top of your overheads and there can be questions about its effectiveness on such a small scale. If this is you, you might choose to use a fixed budget instead so that things are a little more predictable.
In your first year, try to select an amount that feels and sounds manageable and stick to it. Make sure you set your marketing plan in line with this budget to avoid overspending. Do your research and find out which kind of campaigns will have the best impact on your target audience with the funds you have available.
There are also some great online calculators to help you determine your ideal marketing budget, such as this one from Web Strategies.
When should you change your marketing budget?
Even if feel you feel happy with the amount you've allocated to marketing, this figure doesn't have to be set in stone.
The great thing about using a percentage of revenue is that the amount you spend on marketing is never fixed; it simply grows and shrinks along with your revenue.
That means that when business is good, you know you can spend a little more on your campaigns. If you're having a tough sales month, you can easily dial back your spending accordingly although many entrepreneurs warn you should spend more if the going is tough.
Your company may also decide to boost your marketing budget for a particular campaign, such as for the launch of a new product or the upcoming Christmas season, then scale back once your ideal level of brand visibility is achieved.
Talk to Panthera about budgeting for your marketing
Call us on 01235 768 561 or drop us an email to enquiries@pantheraaccounting.com – we'll be back in touch with you shortly.