Top 10 reasons we recommend Xero for your business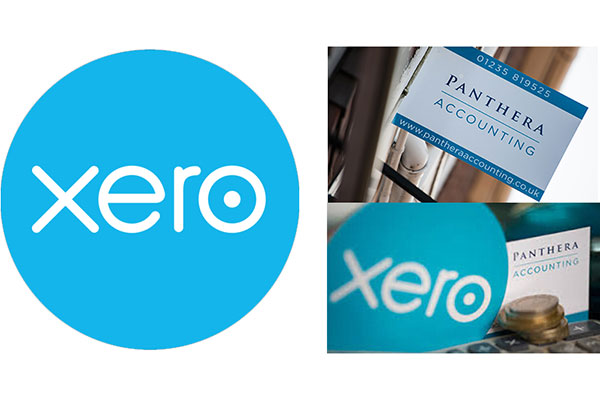 Monday, July 31, 2017
Why do we recommend your business uses Xero for its online accounting and bookkeeping? Simply, it's the most powerful tool for accountants and their clients we've found.
As a business ourselves, we believe that well-run companies are always in the know about the money they've got coming in and going out. There are times you can use your company funds to expand and other times you need to hang on to cash to meet your bills – and it's knowledge and attention to detail that gives company owners these types of valuable insights.
You need to make it as easy as possible for your clients to pay you and you should always be on top of staff wages and everything connected with payroll.
Your business is a living, breathing entity and what keeps it alive and healthy is a proactive, informed management team checking its vital signs every day. Panthera work with hundreds of businesses and we see the difference this online system makes to how customers handle both their company's good and bad times
Here we list the ten most impressive features of Xero and why we believe it's the best choice for your company.
10. Expense claims
Xero allows you to record expenses and receipts immediately meaning you can reimburse yourself and your employees for business-related costs.
By doing it straight away, you're not having to try to remember what the receipt was for months later like you did in the old days as you gathered everything together to send your accountants.
And because it's a timely, accurate record of what the money was spent on, you may be able to claim the expenditure as a benefit in kind, saving money on both your personal and corporate taxes.
9. Bank reconciliation
Xero connects directly and securely to your bank account, downloading all the recorded transactions it finds.
You can customise the system so that invoices, bills, and purchases are correctly recorded and catergorised in the system. Whether your business only sells a few things at a high price or sells lots of things at a low price, Xero will reconcile all the transactions it finds seamlessly and quickly.
8. VAT online
Traditionally one of the most complicated and labour-intensive taxes to calculate, knowing how much money you need to find to pay your VAT bill is so much easier using an online accounting system like Xero.
There are multiple VAT schemes in existence and Xero produces accurate returns for all of them. In addition, you can see the size of your VAT bill at any time during the quarter using the system.
7. Payroll
Working out payroll manually is very difficult. Employing the services of an outside payroll company is quick and accurate but it can cost a lot of money.
Xero's integrated payroll system makes everything a lot easier as you can do it from your office. And because it's part of the Xero service, you don't have to spend even more time typing in the numbers from the print-out produced by your outside payroll services provider into Xero – it's all done automatically.
It lets you know how much tax and NI you need to pay on the 22nd of the following month, it's fully Real Time Information-compatible and it handles HMRC submissions.
We're also really impressed with the way it handles sick pay, maternity pay, and multiple pay rates.
6. Workplace pensions
Another huge change employers have had to deal with in the last 5 years is the introduction of compulsory workplace pensions. It's added an extra 3% minimum to wage bills meaning that, in addition to National Insurance Employer's Contributions, the tax on employment many company pay is now at least 16.8%.
Xero automatically assesses your workforce when you reach your staging date, it handles employee opt-outs, and has a built-in capability to produce letters and emails informing your staff of their enrolment or postponement.
5. Invoicing and quoting
Xero allows you send accurate, superb-looking invoices using one of their template designs or a custom one you make yourself. As soon as you've completed the work, you can send the invoice off straight away, even from your mobile phone.
The system handles recurring invoices, bulk invoicing, and past invoice replication. When it comes to actually getting paid, you can automate your invoice payment reminders and get paid faster. For example, set a reminder up 3 days before due, on due date, 7 days after due, and 21 days after due. You know your customers best so you can set the reminder system up to suit your business.
Sending out quotes becomes a lot easier too. You can do it from your desktop, laptop, tablet, or mobile. Once the quote reaches your customer, there's even an "accept" button they can press so that you can get started working with them straight away.
4. Accept payments
More and more, payments are being made by credit, debit, or charge cards. Instead of having a separate and expensive merchant account, you can use your Xero service to accept card payments (including PayPal and Apple Pay). When payments come in, Xero reconciles them against the relevant invoice.
If a customer wants to pay you by card, let them. There's a lot less hassle and leg work taking a customer's card details than sending out a paper invoice, waiting for them to post a cheque back, and then taking the cheque to the bank and waiting days for it to clear.
3. Dashboard snapshots
Want a quick summary of how your business is going? The dashboard allows you to see what cash is due in and out each month based on the invoices and bills you've inputted to the system. You can see running balance updates and reconciliation information for each bank account and credit card account belonging to your business. The system lets you manage sales and expense budgets as a glance.
Better still, your dashboard is fully customisable meaning that every time you open the system, you see snapshots of the information most important to you.
2. Business performance dashboard
Going much deeper into your business than the dashboard snapshots, this feature charts, tracks, and graphs your company's performance on key performance indicators like gross profit, net profit on net sales, and debt to equity.
Whenever you need to know the numbers that underpin your business, the business performance dashboard presents them enabling you to plan for growth, protect yourself in tougher times, and keep the ship as steady as possible.
1. Saves time and money
Xero saves time and money. It eliminates the need for separate payroll service provider and merchant services provider accounts. It keeps all your information in one unified system for easy recall and instant interpretation.
As a Xero Gold Partner, we can offer you preferential deals that you can't get via Xero's website to start using the system.
And because it's something you keep updated every day, as your accountants, it's faster and cheaper for us to do what you need us to do to satisfy the requirements of HMRC and Companies House.
If you'd like to talk to us about taking up Xero or if you're using a different online system and would like to transfer to Xero, please call the team on 01235 768 561 or email enquiries@pantheraaccounting.co.uk.