Use your Panthera accountant to raise money for your company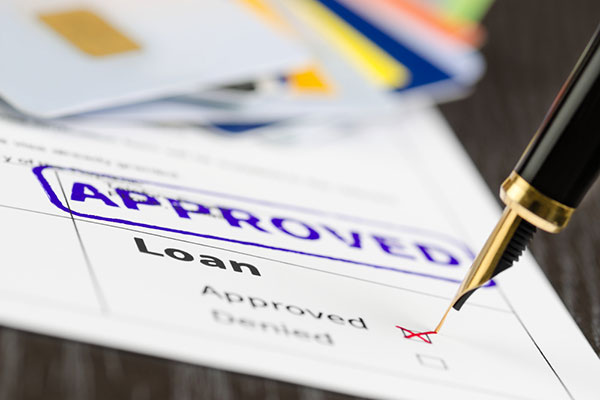 Tuesday, March 05, 2019
Accountants are there to help their clients at every stage of their business from set-up to growth. Companies at different parts of their life cycle will look for external funding to either help them increase staff numbers, assist with asset or machinery purchase, or for a financial cushion when trading is going through an unexpected lull.
There's been a proliferation in new ways for businesses to raise finance in the last few years and new lenders servicing this sector. It's definitely easier than before. Certainly, when I think back to just how hard it was to raise money for a company even just a decade ago, the picture has totally changed.
These new business finance providers are part of the wave of "fintech" companies we've seen emerge over the last 10 years. Although there is a large element of human intervention in the decision-making process, whether a loan is granted or not depends heavily on an algorithm.
This algorithm looks at all sorts of variables including your cash movements in and out, your VAT bills, your management accounts, credit history (as recorded at places like Creditsafe), Companies' House filing history, and more.
This set of variables produces a score. If it's too low, you won't usually get the loan (although you can appeal to an underwriter who will have a degree of flexibility). If it's a good score, it will then grant the loan and put on an interest rate commensurate with the risk it believes there is of your not being able to pay them back.
Just as with all other financial institutions, they have their own set of internal guidelines about the profile of businesses they want to lend to and those they don't
A few firms work with companies which have a minimum of 6 months' trading behind them. Lenders in this space will generally approve up to £200,000 (generally restricted to twice your company's monthly revenue). Repayment times vary between 1 month and 2 years.
Most firms want 12 months' history behind you before they'll consider an application. They'll advance up to £120,000, capped at whatever one month's average turnover size is.
For much larger sums, the lenders who want two years' minimum trading time will lend up to £500,000 between four and eighteen months.
Rates vary from between 1.5% per month to 8% per month. To put that into context, if you borrowed £50,000 at 1.5% per month over 12 months, that you'd end up paying back £55,008 in total. That's roughly equivalent to taking £50,000 on a credit card at 18.9% interest and paying back £4,584 a month. There's really not much in it.
If your business is rated as particularly risky but they decide to advance you £50,000 at 8% per month over a year anyway, your total repayment would be £76,000. By anyone's standards, that's expensive money.
Underwriters at these firms do have a degree of autonomy when it comes to the decision to grant a loan, how much for, how long over and at what rate. They speak and understand "finance" more than "business" so before and during your application, it will benefit you to have an accountant on hand.
They will want access to your bank accounts, VAT statements, management accounts and more. That sounds like a lot but it's a lot less than your bank will need.
Before you hand over your details to the company, give your accountant the chance to prepare the latest, up-to-date picture of your business. With finance, the devil is always in the details. Your accountant will be able to present accurate, reliable numbers. Having professionally-prepared figures will make any finance company take your proposition more seriously and may very well reward you with a more favourable outcome.
To find out more, please call 01235 768 561 or email enquiries@pantheraaccounting.com.