When is it the right time to put your company on the market?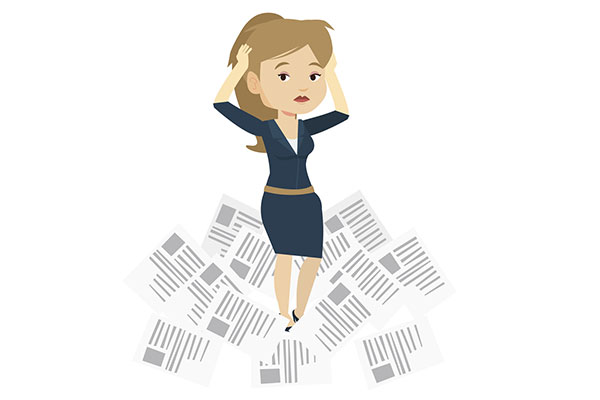 Thursday, January 24, 2019
For everything, there is always an end. But that's sometimes the end is a very positive thing. You may have put your heart and soul into building a profitable and sustainable business over many years which has provided you with professional and personal satisfaction. The fact that it has helped to pay for you and your family (and helped your employees do the same) is even better.
However, at one point and probably for a variety of different reasons, you'll likely want out. Either you'll want to close the business (ask us about Members' Voluntary Liquidations for the most efficient way to extract cash) or you'll want to sell up (ask us about Entrepreneurs' Relief on Capital Gains Tax).
We've helped many of our clients either close up or sell up in the last few years and, below, we list the five signs that the love affair between you and your business may have ended.
According to our own experience and the experience of our clients, the journey from start up to £250,000 turnover to £1,000,000 turnover and beyond is exciting and challenging. You work for years and years carefully managing your cashflow and, where suitable, taking on debt to grow your company and it seems like, at every stage, you've always known what you were doing and how you were going to get there.
Many entrepreneurs love setting up businesses and others love growing them. Without outside help, many businesspeople reach a roadblock and they just can't see a way to continue expanding. And it's that lack of vision that frustrates them.
Many business people's personal assets and finances are closely tied up to their company's assets and finances. You may have a business loan secured on your primary residential property or you may feel uncomfortable with personal guarantees you have given to factoring companies, your landlord, and so on.
When a business is sold, in most cases, the debts the business has on it (and their shareholders) must be settled by the new owners. Although the cost of surrendering your loans and other encumbrances will be taken off the value of the business when you take it to market, the peace of mind you enjoy as a result of your life and your assets being untied from the company may be more than worth the reduction in price.
Markets change all the time because of shifts in consumer sentiment, alterations to the laws that govern, and additional tax burdens. Sometimes the decline might be gradual and other times steep. Many restaurants, for example, have seen the viability of their business models deteriorate through a combination of shifts in consumer sentiment (squeezed wages among customers), changes in the law (rises in the levels of the National Minimum Wage and National Living Wage), and additional tax burdens (the revaluation of business rates in 2018).
If the fundamentals underpinning your business mean that, as a standalone company, you don't feel the business is worth running anymore, a chain operator or a company hungry for expansion may see real potential in what you've created.
Many business owners feel that the joy and enthusiasm they had in the early days of business, particularly through closeness with their staff members, disappear as the size of their company grows and the complexity involved in running their company.
Life is, ultimately, too short to spend 40-60 hours a week doing something you don't feel comfortable with anymore. If you walk through your premises and you worry about the cost of meeting the wage bill at the end of the month more than you get excited by the opportunities to profit and to grow that those staff may present you with, it's probably better to look at an exit.
Many full-time employees switch jobs every few years to give them a better chance to earn more money and to increase their skill sets. Every time they job hop, it refreshes them personally and reinvigorates their career.
If you've been running a business for 10 years, for example, you may be tired and you may desire a new challenge. It's normal to have ups and downs, good times and bad, when you're a company director. If it's been a long time since you've felt good about your business and your involvement in it, it may be time to call it a day
Closing or selling your business is something that will fundamentally change your life and it's not a decision that anyone should take without the maximum consideration and due diligence. Speak to your Panthera accountant about the options open to you – we're a phone call or email away. To find out more, please call 01235 768 561 or email enquiries@pantheraaccounting.com.