Why it's important to file your company accounts on time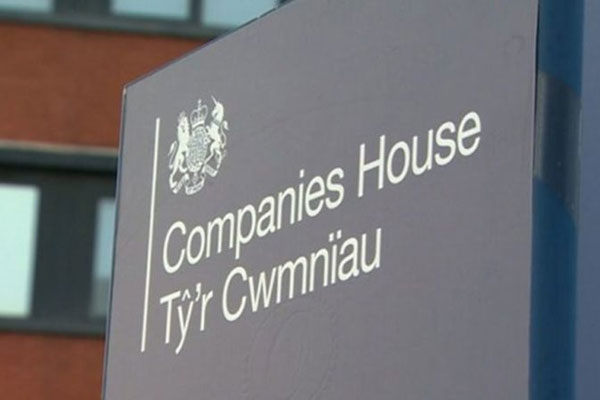 Thursday, August 09, 2018
The thought of the prospect of dealing with additional paperwork for a limited company may seem quite daunting if you've just set one up. The good news is that, with the right accountant by your side, it's not that difficult to comply. In fact, the job of an accountant is to save you nearly all of additional hassle of paperwork and compliance and the goal of an accountant is to save you more in taxes by making sure that you claim for everything than you spend on their fees every year.
In this article, Panthera looks at why it's important to file your company accounts on time, what you have to file, and what the penalties are if you get it wrong.
Year-end accounts
All limited companies have their own tax years. Normally, but not always, it's the twelve months following the incorporation of your business with Companies House.
So, for example, if you registered your business on August 10th 2018, it would work like this. Your first tax year would run from August 10th 2018 to August 9th 2019. Then, you'd have a mini-year lasting from August 10th 2019 to August 31st 2019. You'd submit two sets of accounts, one to HMRC and one to Companies House, for both periods at the end of the June 2020.
Your tax year following the mini-tax year would now run from September 1st 2019 to August 31st 2020, repeating the same pattern every year. Your year-end accounts would then be due on June 30th of each year from 2021.
What you send to HMRC
At the end of every tax year, you have 9 months and 1 day in which to compile, submit and pay your corporation tax.
When you're submitting your year-ends to HMRC, they'll want to see:
your balance sheet (what the company owes, what the company owes, and what others owe your company (for example, invoices which have been issued but not paid before year end))
your profit and loss account
unless your business is a micro-entity, something called a director's report
notes on guarantee, contingencies, financial commitments, directors' loans, advances, and so on.
In addition to this, you file a company tax return from which HMRC then work out how much corporation tax the company owes.
What you send to Companies House
You have a different set of requirements on the documentation you must submit to Companies House.
Your accounts must be filed with Companies House 9 months after the end of your company's tax year. There are four different types of accounts you can file:
micro-entity accounts for business who meet two of the following conditions: a) 10 or less staff, b) balance sheet less than £316,000, and c) turnover of less than £632,000
abridged accounts for business who meet two of the following conditions: a) 50 or less staff, b) balance sheet of less than £5,100,000, and c) turnover of less than £10,200,000
full accounts – for small companies not requiring an audit but who are required to file full accounts to both HMRC and Companies House
dormant company accounts – for companies which have never or which are currently not trading.
Your Company Tax Return must be filed within 12 months of the end of your accounting period to Companies House.
Late fines
Submitting your accounts late to either HMRC or Companies House will mean that your company will be fined.
The current fine structures are as follows:
| | | |
| --- | --- | --- |
| Time period | HMRC | Companies House |
| 1 day-3 months | £100 | |
| Up to 1 month | | £150 |
| 1 month | | Fine goes up to £375 |
| 3 month | Fine goes up to £200 | Fine goes up to £750 |
| 6 months | Fine goes up by 10% of tax bill estimate | Fine goes up to £1,500 |
| 12 months | Fine goes up by 10% of unpaid tax | |
Fines you pay to Companies House are doubled if you submit your accounts late 2 years in a row.
Keeping on top of it all
A good accountant gets back to you as soon as possible after your year end to ask you to update your records so that they can work out your corporation tax bill. Part of the reason you have nine months to settle your corporation tax after year-end is that HMRC knows the ebbs and flows of business cash flow and they understand that most businesses need time to save up enough to meet their tax payment obligations.
If you're doing your own accounts or you're finding that you're chasing your current accountant up for your year-ends weeks before the deadline and nothing has been forthcoming, it's time to change to Panthera Accounting. Call us on 01235 768 561 or drop us an email to enquiries@pantheraaccounting.com – we'll be back in touch with you shortly.