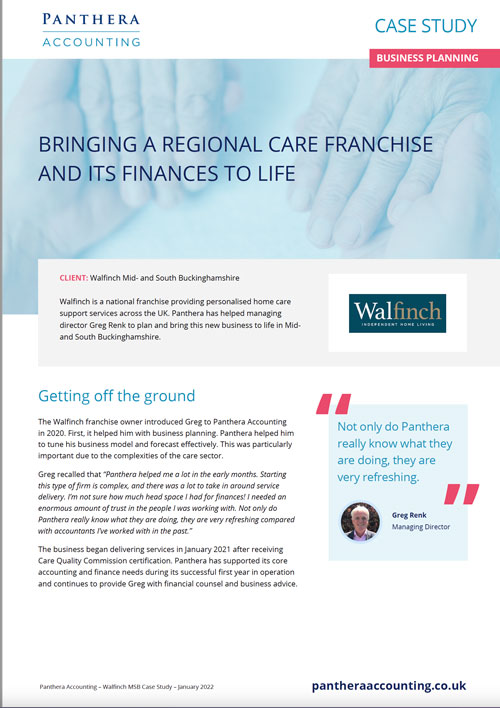 Bringing A Regional Franchise And Its Finances To Life
CLIENT: Walfinch Mid- and South Buckinghamshire
Walfinch is a national franchise providing personalised home care support services across the UK. Panthera has helped managing director Greg Renk to plan and bring this new business to life in Mid- and South Buckinghamshire.
Getting off the ground
The Walfinch franchise owner introduced Greg to Panthera Accounting in 2020. First, it helped him with business planning. Panthera helped him to tune his business model and forecast effectively. This was particularly important due to the complexities of the care sector.
Click to Download: Bringing A Regional Franchise And Its Finances To Life