Simplified expenses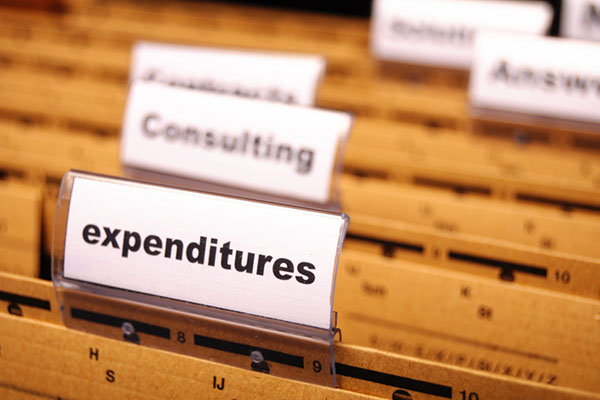 Wednesday, April 18, 2018
If you're a sole trader or a member of a business partnership that has no limited companies as one or more of the partners, you can use the simplified expenses systems.
These allow you to calculate how much to claim in business expenses by using a flat rate instead of working out your actual business costs. This method doesn't work for everyone so be sure to ask us for advice and guidance on the better system for you.
Types of expenses
You can use simplified expenses for the following:
Working from home
The cost of running a vehicle for business
Living at your place of work
With simplified expenses, you don't need to spend time working out your actual business costs on your self-assessment tax return.
How can they be used to claim back motor costs?
To claim back motor costs, you'll need to keep track of your business mileage. Then, you can claim back 45p per mile for every mile under 10,000 that you drive. If you drive over 10,000 miles, you can claim at the reduced rate of 25p a mile.
This method doesn't work for everyone, especially for those who regularly drive over 10,000 miles a year.
As an example, if you drove 5,000 miles a year, you could claim back £2,250 (5,000 x 45p). And for someone who drove 15,000 miles a year, the claim would total £5,750 (10,000 x 45p plus 5,000 x 25p).
Remember that if you choose to simplify costs for your car, you cannot then later switch to another method of measuring your expenses for that vehicle in the same tax year. However, if you have two cars, you can claim simplified costs for one and actual costs for the other.
I work from home. How can simplified expenses increase my business tax relief?
Working from home is likely to increase your heating and electric costs, regardless of whether you work from a spare bedroom or your living room.
Working out the actual business costs in a home environment can be difficult and the method of calculation is often disputed by the taxman. For those who work more than 25 hours a month from home, simplified expenses allow you to claim back the following flat rates:
| | |
| --- | --- |
| Hours worked at home | Flat claim rate |
| 25-50 hours | £10 per month |
| 51-100 hours | £18 per month |
| 101 hours or more | £26 per month |
If you have a room in your home dedicated purely to work – such as a bedroom which has been converted into an office - it's unlikely the flat rate will be high enough to cover your actual expenses.
In this case, it may be better to claim for actual costs but please ask us for advice.
I live at my place of work. How can simplified expenses help me claim my personal usage?
If you run a bed and breakfast, small care home, or guest house, you probably live on your business premises.
HMRC have the following flat fees you can claim back -
| | |
| --- | --- |
| Number of people living in the building | Amount you can claim back |
| 1 person | £350 monthly |
| 2 people | £500 monthly |
| 3 or more people | £650 monthly |
Claiming it back
First, work out your company's profit for that year. Then subtract all of the simplified expenses you're entitled to claim. Take this from your profit figure and that's what you'll declare to the tax man and that's the figure on which you'll be taxed.
Contact Panthera
If you think simplified expenses could suit your business, but you're not sure about the difference they'd make, Panthera's team are more than happy to help you work out which method is best for you. Give us a call on 01235 768 561 or drop an email to enquiries@pantheraaccounting.com – we'll be back in touch shortly.